I decided to do a small intermediate update, for which the reason will be clear when the full collection post goes up later today. This update also contains a few items, which have been stored or forgotten and therefore not included in previous posts.
GS and KS
I have previously not focused on GS level watches as I think the price difference between a good GS and an excellent KS has been too large. There are however a few exceptions where a KS is just not sufficient. The easy example is the 61 series GS which have no corresponding KS level. I already have a 6145 GS in the standard GS design but I think the version with the block style indices and silver dial also needs to be considered.
The second crucial GS is the 6155/6 GS special series. Tweaked to an accuracy of -2/+4 s/day it is only ever beaten by the 61VFA and 45VFA at -2/+2 s/day. I have not timed this watch but it looks like it is running well. The dial is a bit aged but the 6156 is not a very rare watch so replacement dials should be available.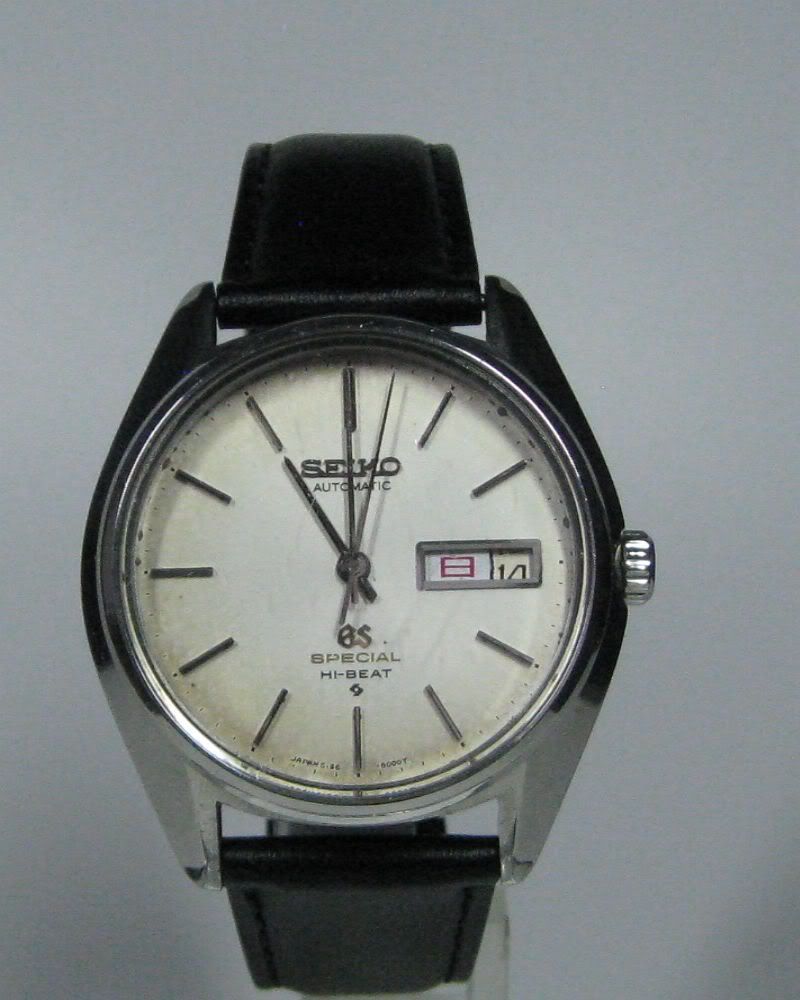 If accuracy is a requirement and quartz does not scare you, the 9F83 caliber at 10s per year is a fair choice. It has even been tweaked to 5s in the SBGT027. This SBGT003 is an early example of the modern series of 9F83 watches.
GMT+9 article about the SBGT027 is here.
http://www.gmtplusnine.com/2008/06/14/new-seiko-grand-seiko-sbgt027-5-seconds-per-year-accuracy/
The 45 series hi beat watches is one of Seikos best handwind calibers. Standard KS design is a classic 7000 case.
7016
The 7016 comes in range of colour variants and two different 5000-series cases (as well as a round case style). I like this dark grey version with the blue accent, which brings a bit of life to the design. It also has the angled 5000 case which is a bit more 70-ish than the rounded 5010 version. I am never quite sure about the correct colour of the subdial hands but this black and white combo is at least the most common style.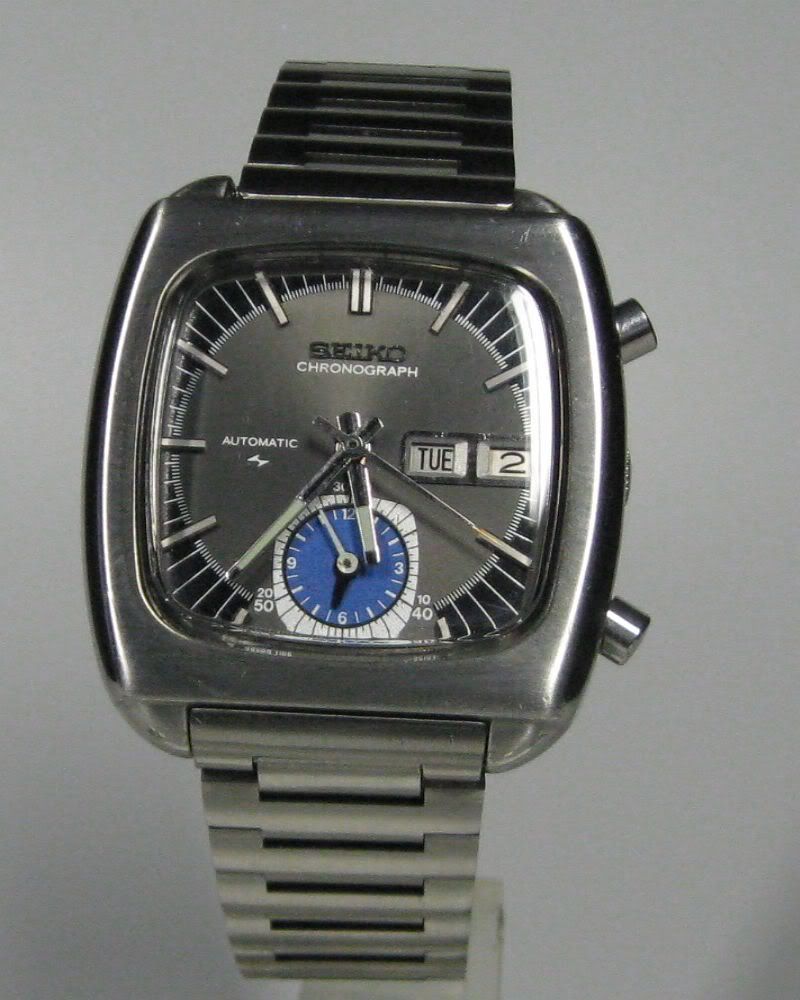 I did a previous post about this watch with a few more pictures.
http://www.network54.com/Forum/78440/message/1266753712/7016+mystery
Jose 7002 Diver Mods
Jose Sotto, watchcooking on ebay, has made a few recognisable diver mods in the last few years. The first ones were 6309s a few years ago but the new ones are 7002s, presumably as the prices of 6309s have risen and it is harder to make the figures add up. There must be at least USD 100 in parts and labour in one of these mods. I guess the starting watches are those that are not sellable otherwise but the end result looks really nice. The graded dials in vibrant colours and the hours markers at the back of the crystal are excellent touches.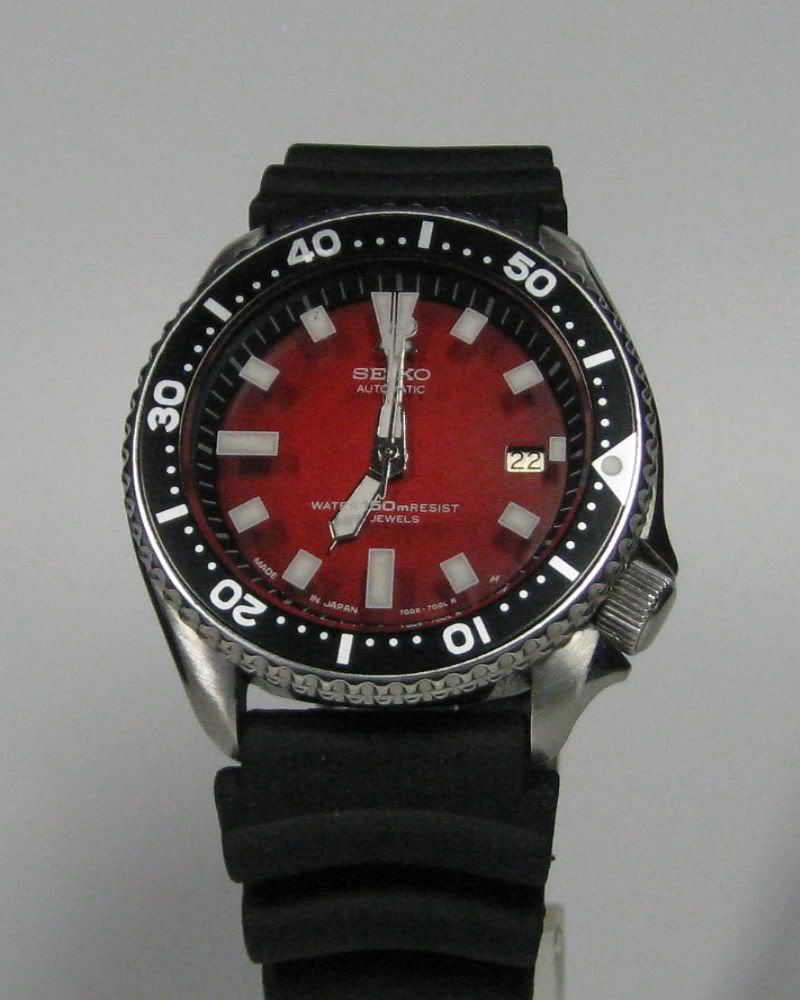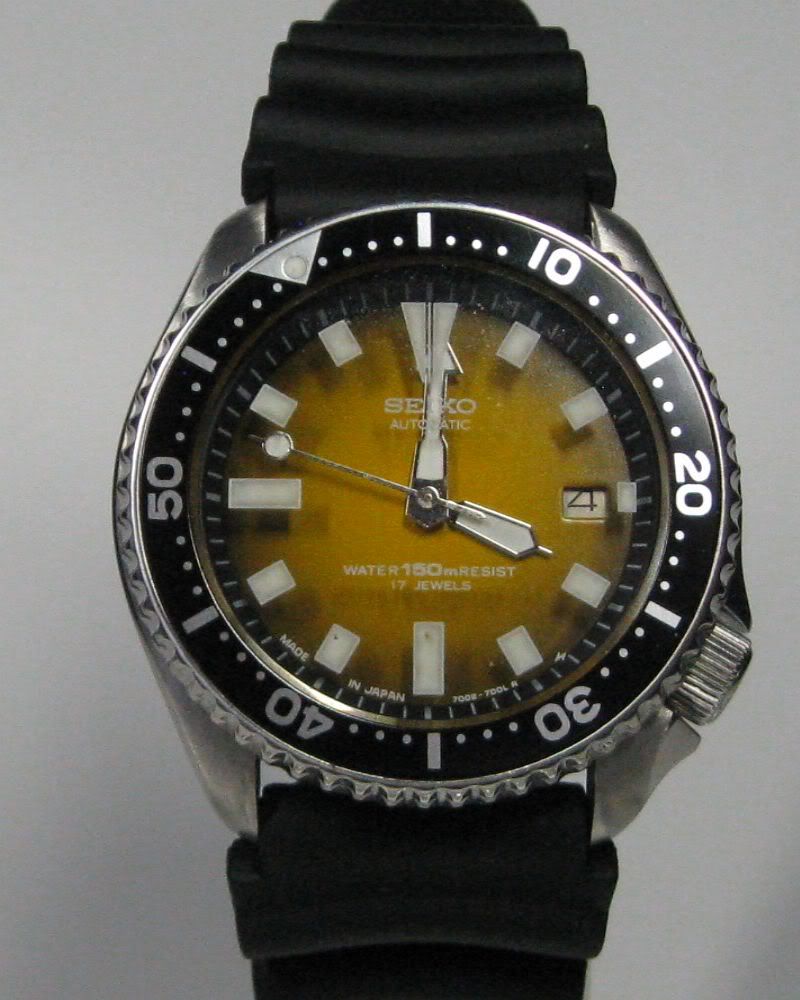 Here is a good post about the previous 6309 mods.
http://www.network54.com/Forum/78440/message/1196597446/Jose+Sotto+has+been+%26quot%3Bcooking+for+me+again%26quot%3B-For+starters+we+had-%26gt%3B%26gt%3B%26gt%3B%26gt%3B%26gt%3B%26gt%3B%26gt
Crystal Chronometer
I will just refer to my article below for these chronometers. As an update, there are now only three left with two of them running within a few minutes accuracy.
http://www.network54.com/Forum/78440/message/1198952723/Seiko+Quartz+history+and+the+Crystal+Chronometer+%28many+pics%29
Brochures and merchandise
I got the below items as a set at auction. The first one is a Seiko export marketing brochure in English from the late 60s with sales figures and fancy pictures of machines and factories. The second one is an early 60s spare part manual including pages on the 603 Seikomatic, Lord Marvel, Champion and others. I am not sure why Seiko made one of these as their sales outside of Japan at that time must have been minimal.
This is a neat 12 watch Italian Seiko Kinetic watch portfolio. Another 50 or so of these and the collection can go travelling.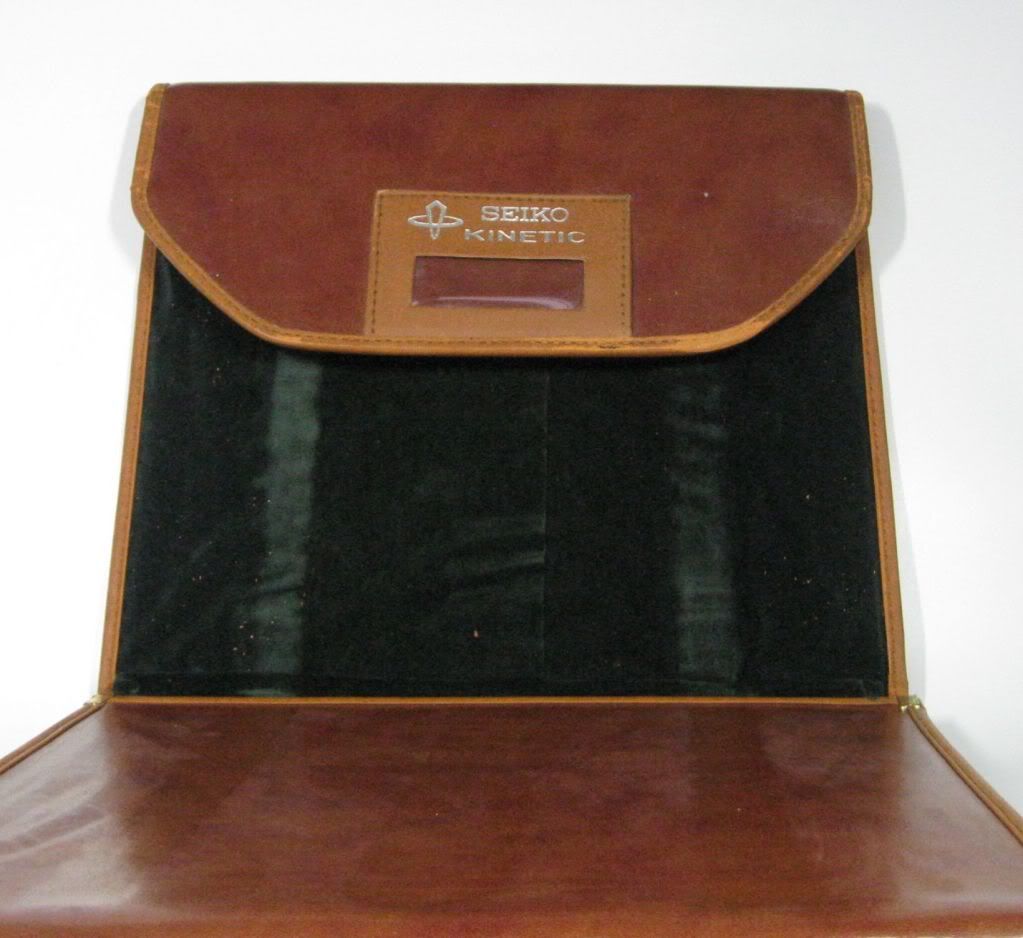 These are Japanese display stands. From the design, I would guess that they are from the mid to late 60s.
I do not know how Seiko rates their dealers but with more than 500 purchases in 5 years, I do not feel like am cheating when using these dealer signs. My accountant/wife wishes that there was more selling and less buying though.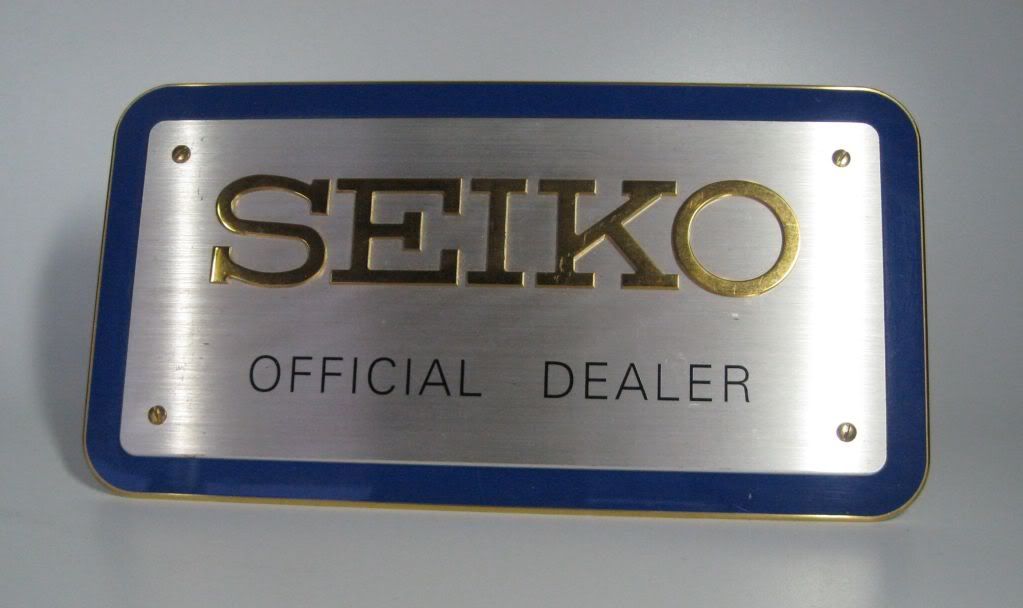 / martin