It was more than 9 months since I posted a collection update. Even if the collection has not expanded with the same speed as before, there have been some interesting purchases during 2010. As usual, I will make an update post with large pics and some comments as well as a complete collection post with thumbnail pics. Enjoy.
The Good Stuff
After you have collected for a while and get a decent size collection, there are always a few watches missing. They are usually either very expensive, very hard to find or both. All of these watches have been on my wanted list for a while but I have not gotten around to buying any of them.
The first one is my Credor Phoenix with the 8L75 caliber. This watch does not get as much attention as it did a few years ago but it is still a marvellous watch. Prices have stayed the same for a while so it is a fairly cheap way to get a high end watch with a classic design. I am sure these watches will remain classics.
The next one is my 9983 caliber Superior Quartz. It is used but was sold complete with box, tags and manual. With an accuracy of 5 spy it is still among the most exact watches almost 35 years after its introduction. My watch looses a few seconds per month but still within reasonable limits and could probably be improved with a service and a calibration. If anyone has a quartz timing device that they do not need, please let me know.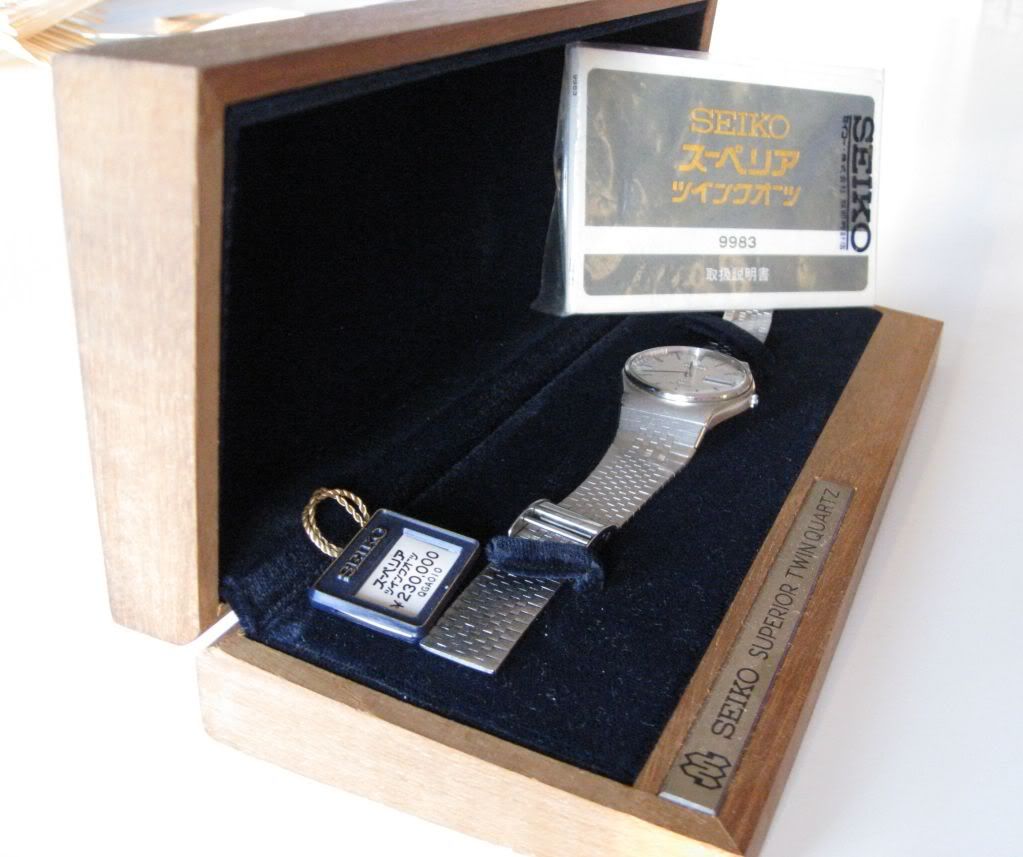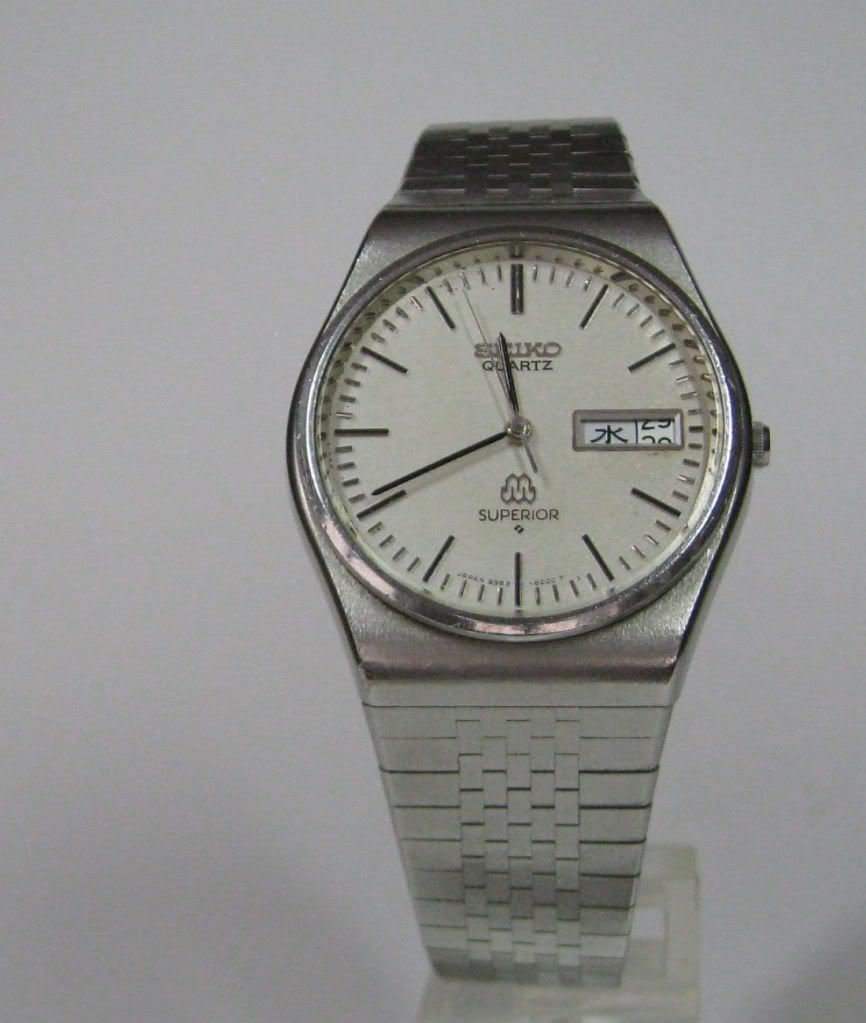 The last one in this top team is the 7T82 caliber SBHP011 Honda Limited edition. I have been looking for this watch for a while but always found them too expensive. Luckily a cheaper used one turned up on the Japanese auctions so now I sit and look at the spinning hands on the 1/100s timer. An excellent racing design with the red accents and one of Seikos few SS/resin combination straps makes this a very nice watch.
The Vintage
Seiko has not been as adventurous with their vintage designs as for example Citizen and Orient. There are however a few exceptions. And when Seiko go over the top, they do not pull any stops. This 1960s Liner with the lace design dial is absolutely excellent.
It is the twin of my other Liner with a similar design.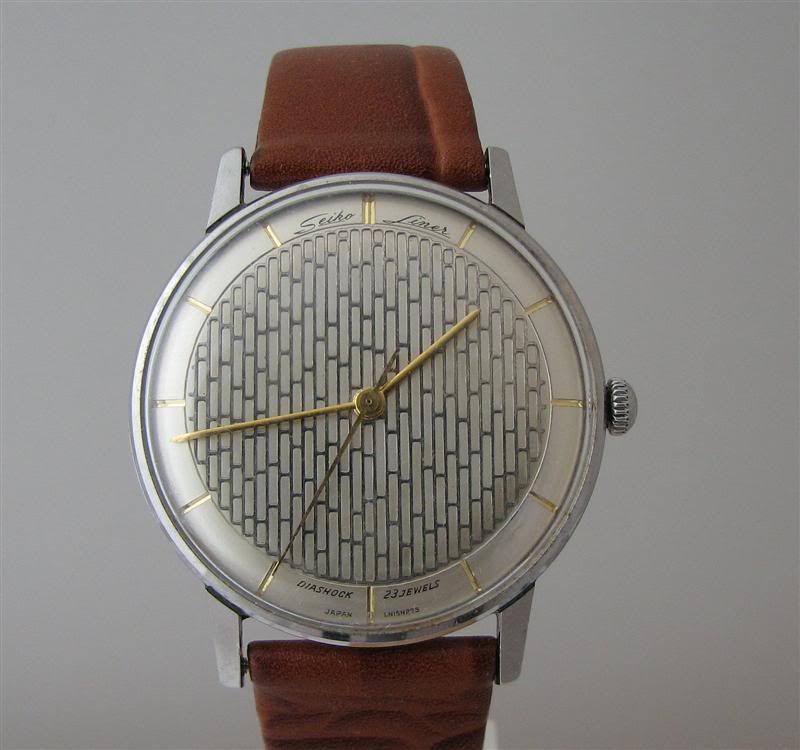 The other interesting vintage is the Champion Flying Fish. A special edition with a famous flying fish caseback. I did a separate post on these before
http://www.thewatchsite.com/index.php/topic,9029.msg45686.html#msg45686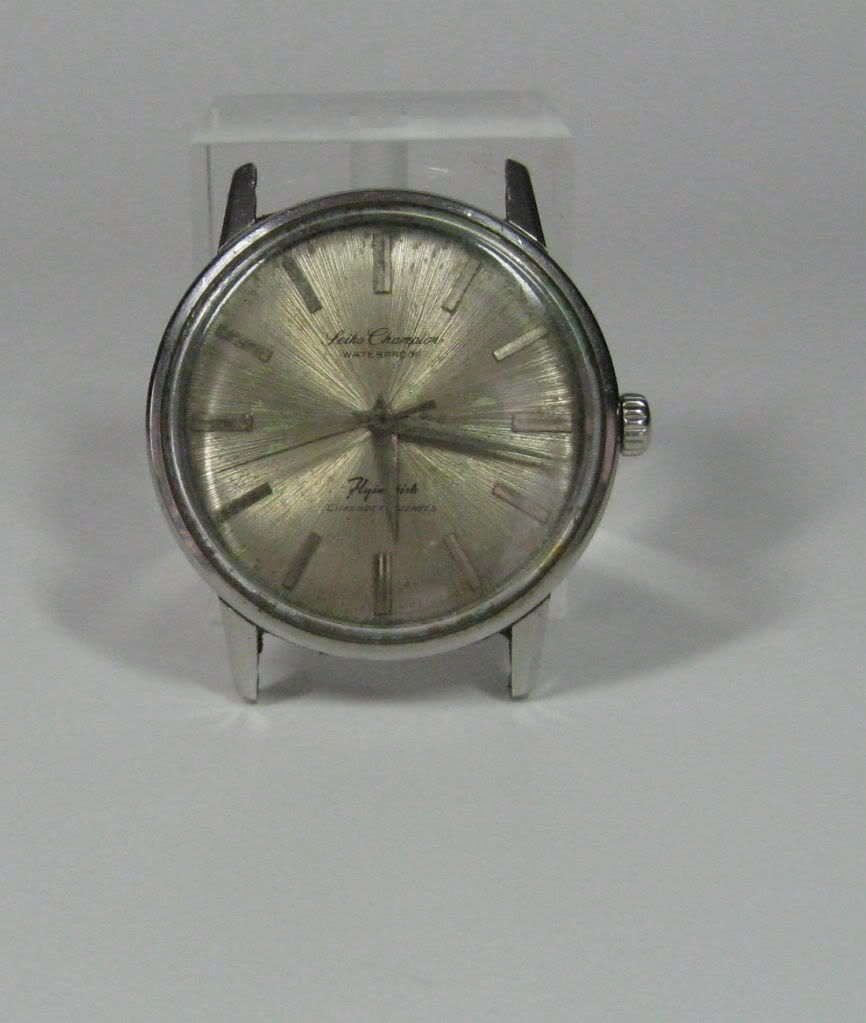 As you might know, one of my quests is to get every variant of the 603 caliber Seikomatic. I have about 25 and new ones are getting few and far between. The only new one in this update is a fairly nice silver version.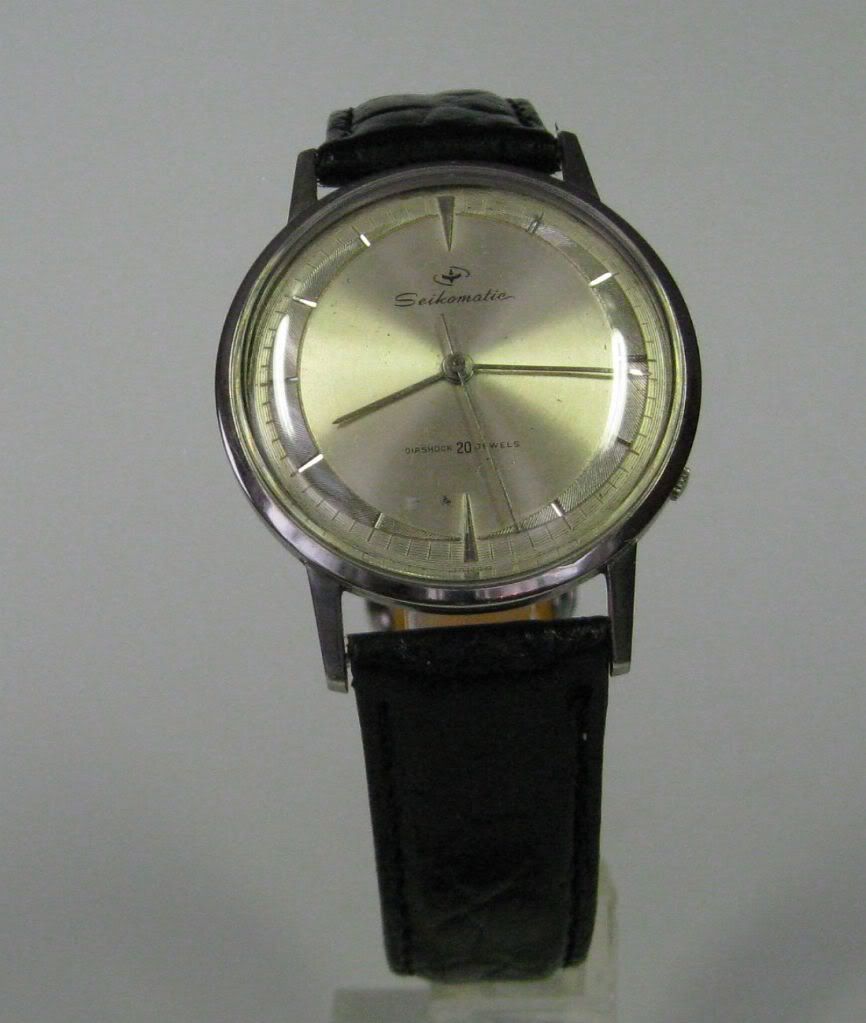 The vintage category also has a few pocketwatches. This one is a Seikosha Extra Flat probably from the late 30s with a nice art deco design.
The Electronics
Since the early 60s, Seiko have put their watches into transistor radios fpr both time and alarm functionality. Usually the watches are specially adapted manual wind calibers. The most famous was the Sony radio posted in a previous update but there have been many others. The new one is a National (now known as Panasonic) travel alarm radio from the early 60s. This was purchased with the kind help of Tony Lewis in NZ. The 50s car dashboard design is particularily appealing.
Another interesting product is this Seiko Fieldboy from the early 80s. It contains an FM radio, a flashlight and a quartz watch. Perfect for an excursion in the woods. Unfortunately the plastic gets old and brittle very fast so the Fieldboy is disintegrating.
The 70s
Again, compared to Citizen, Seiko was not the most adventurous in their 70s watch design (Advans and Vanacs excepted) but there are a few nice examples in the lower end 61XX and 70XX series. The first one below is particularily good with the brushed cushion case and the orange second hand.
That said, Seiko sports watches were more or less uniformly excellent. As Gabe and a few others buy all the good ones, I have had to settle for the 7S36 remakes. These watches do not get that much attention in Japan so I have managed to get a few in very nice condition a rather low prices.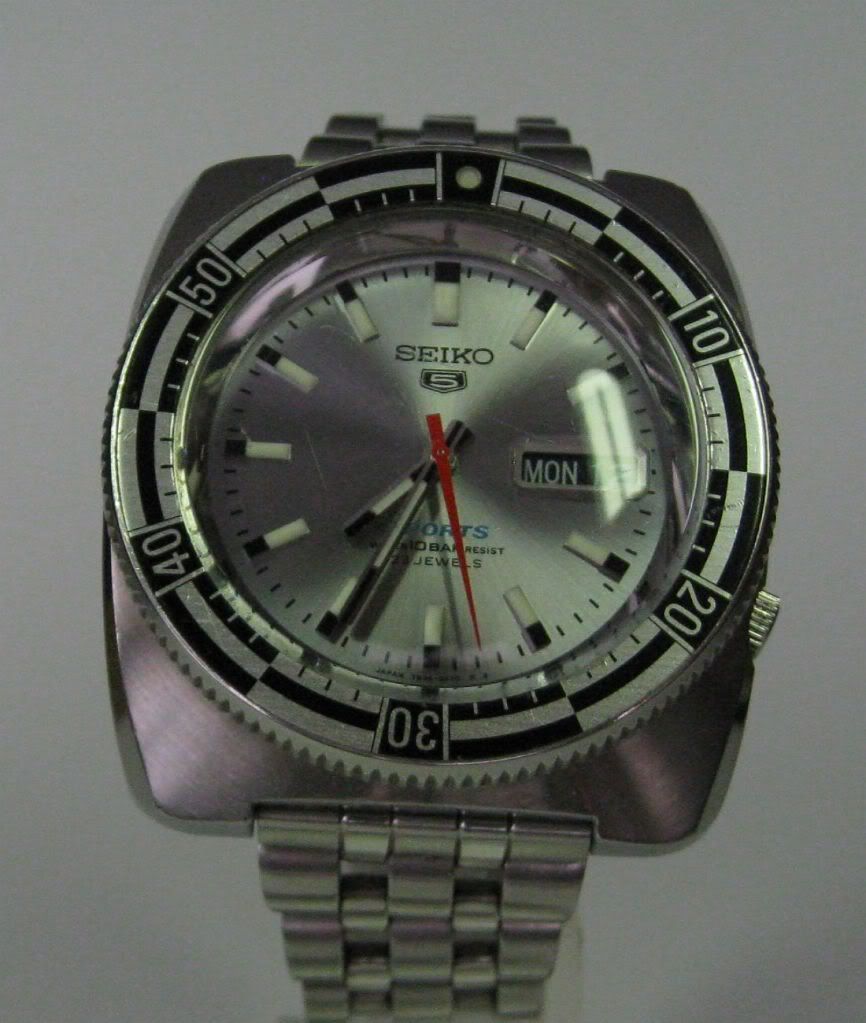 The Classics
There are a number of Seiko watches which are veryrepresentative of Seiko and their period of creation. They should be included in every collection (and often are). These watches usually come in a lot of variants and are not very expensive so you can always find one you like and can afford.
The 4S15 Alpinist (Sports 200 version)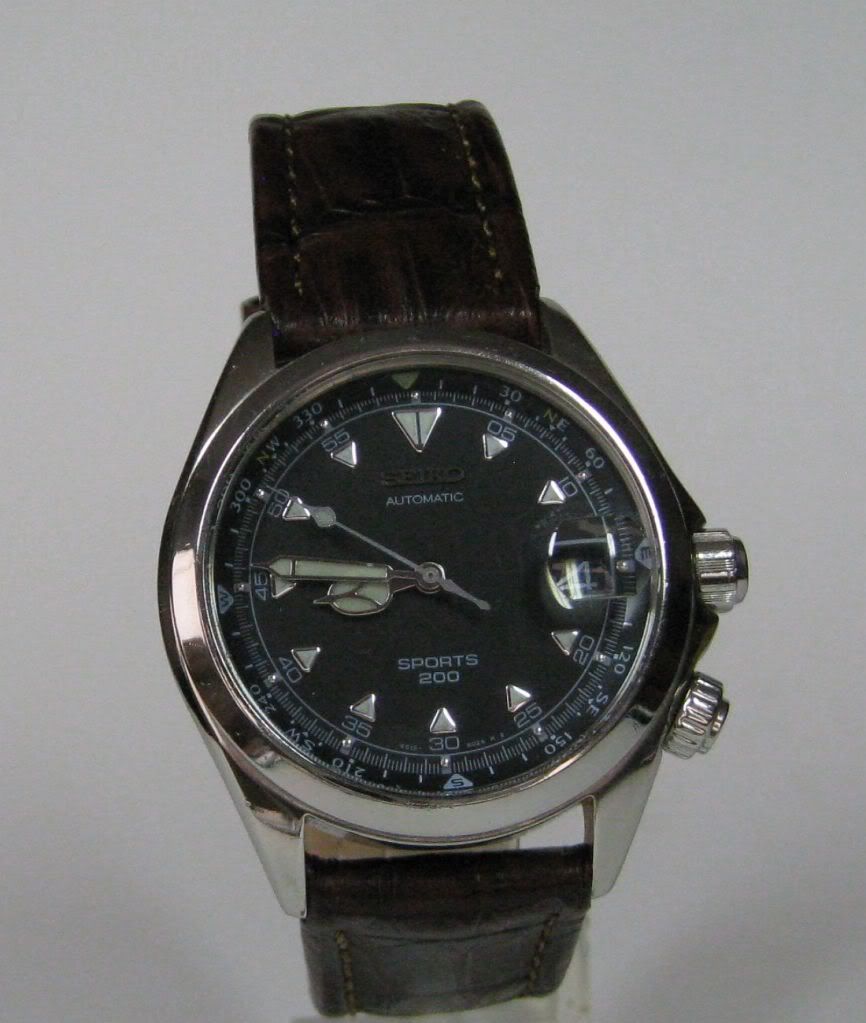 The 6139 Chrono (6022 version with pulsations bezel)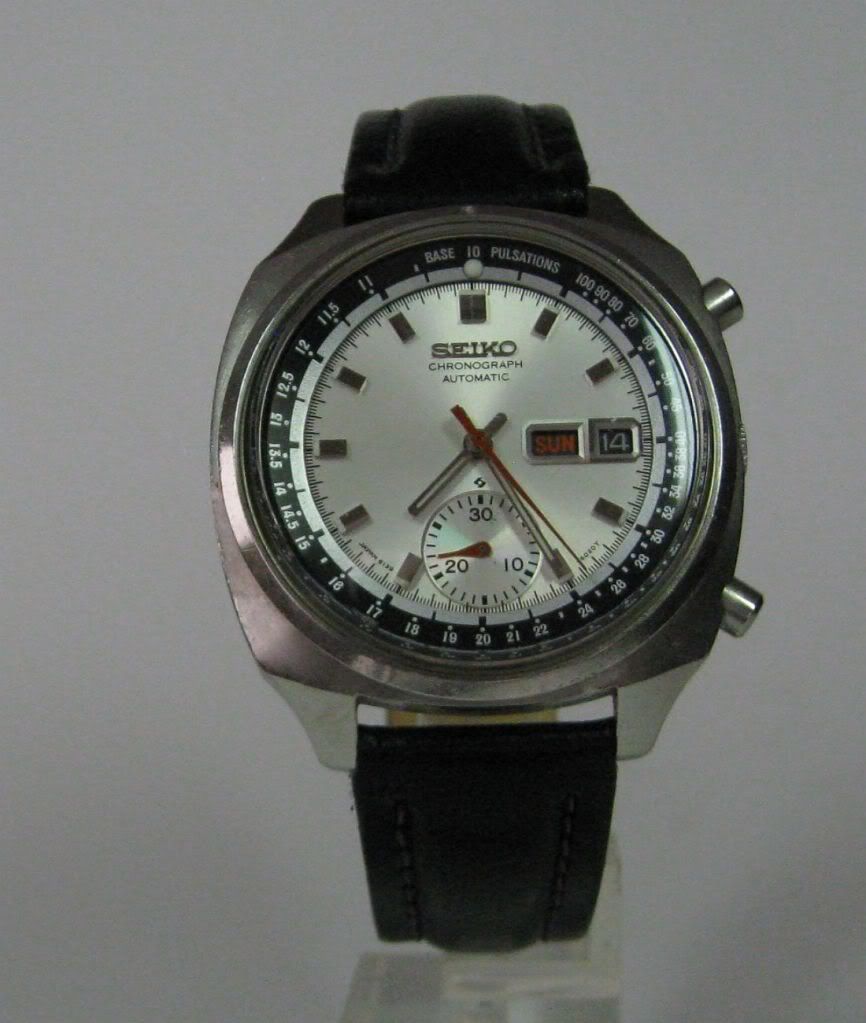 A239 World Time Quartz (note the blob over Texas, it is the BP oil spill)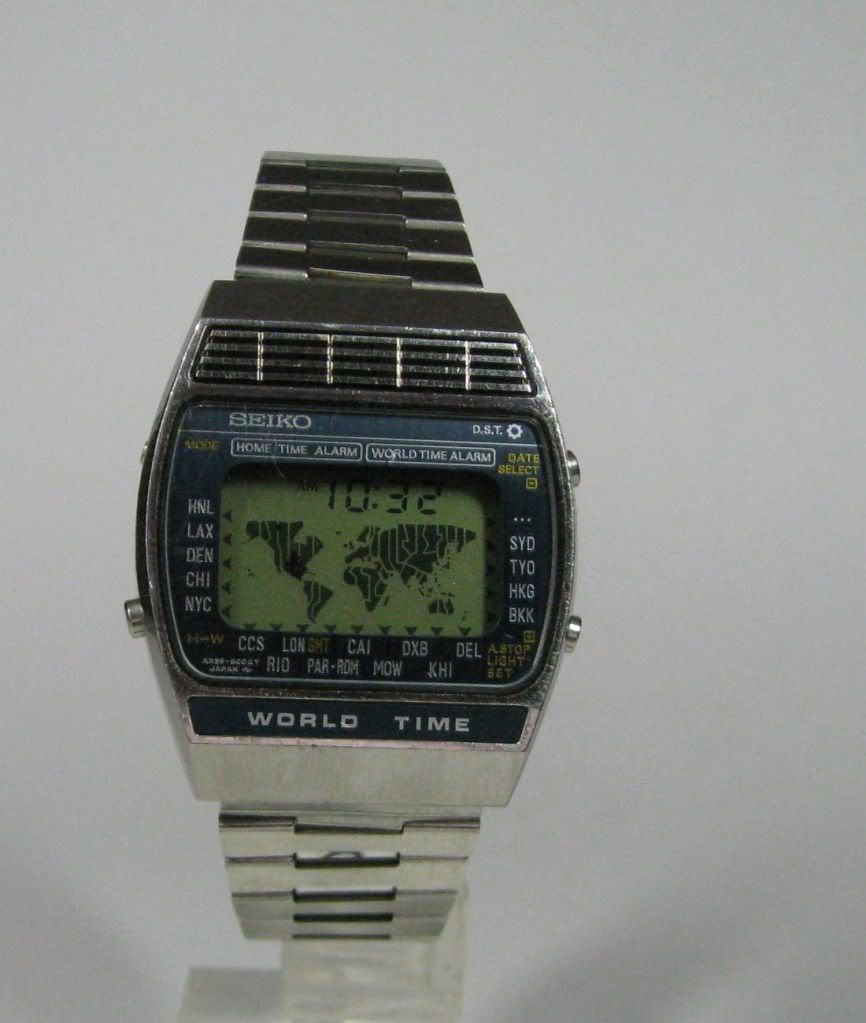 7N21 SUS Quartz (unusual Kaji Brand green version)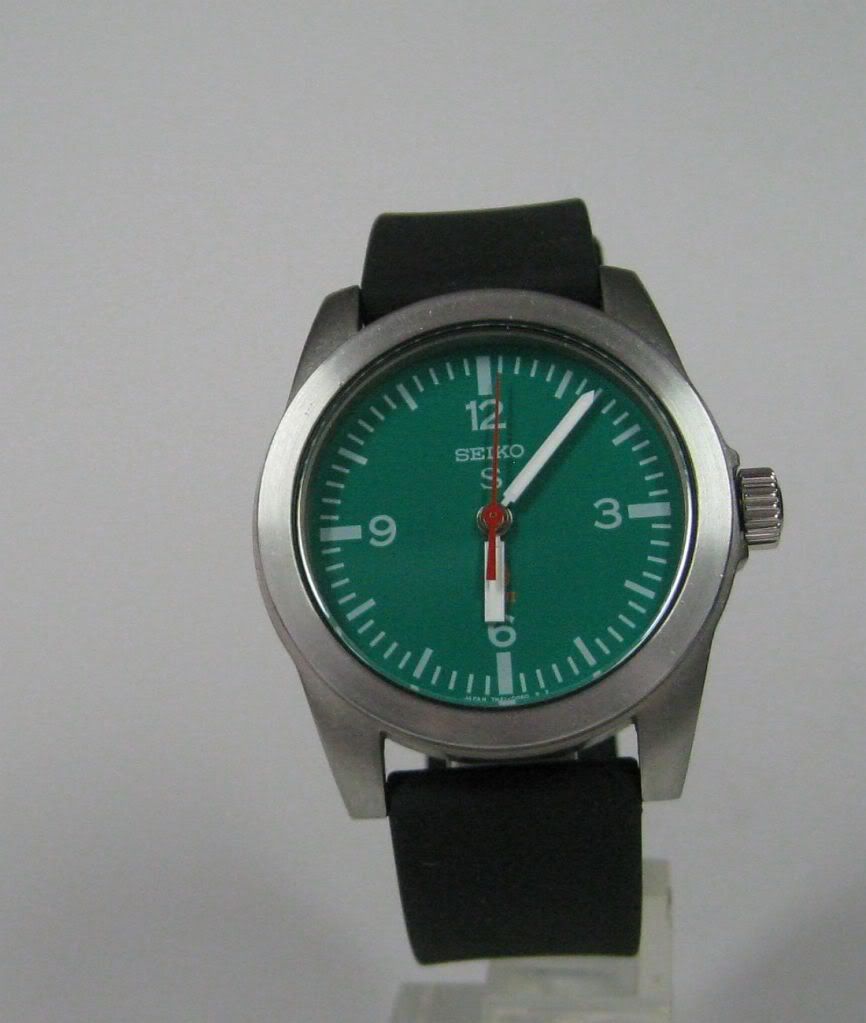 6619 Sportsmatic (coin bezel)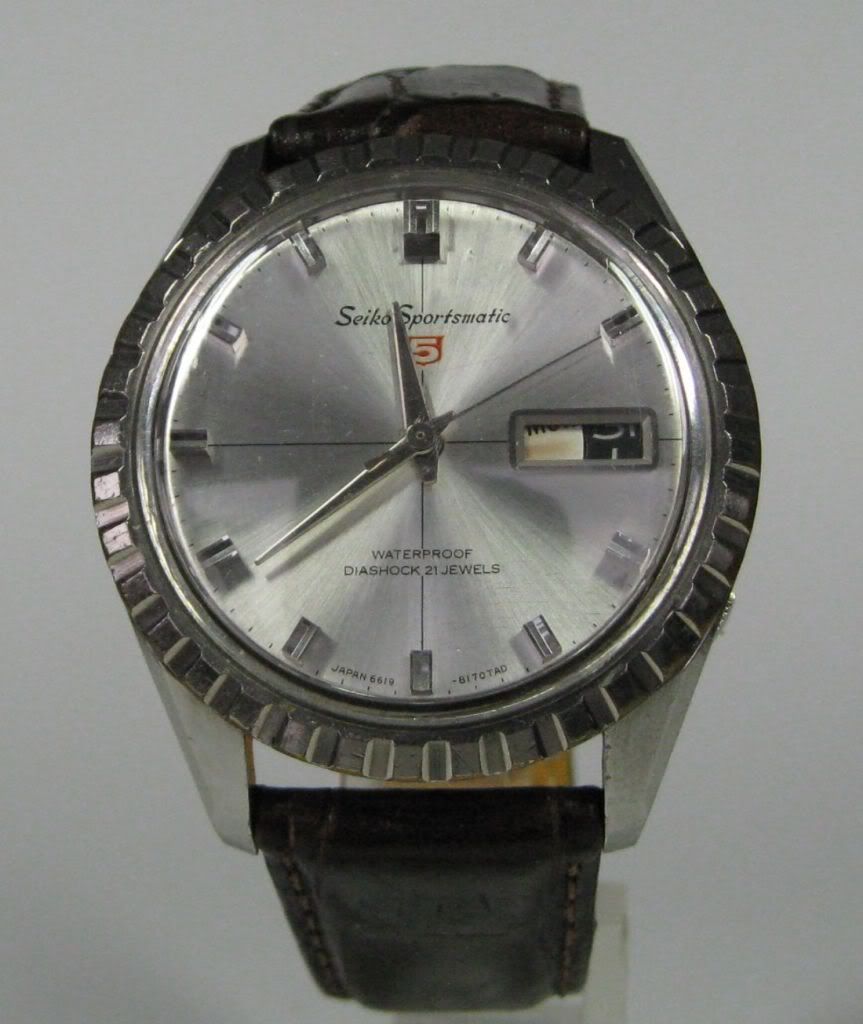 5626 Certified Chronometer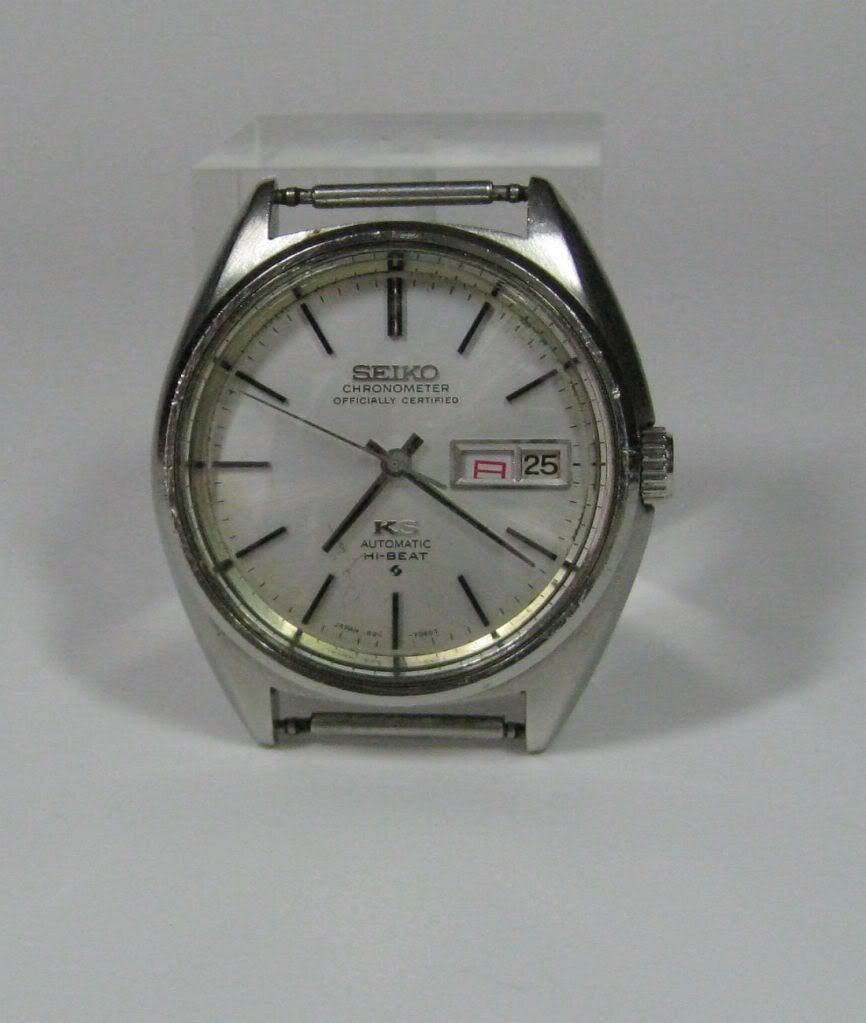 5740 Hibeat Arabic numerals
The Albas
There have been a lot of post regading the Alba Ray series divers so I will just post the pictures.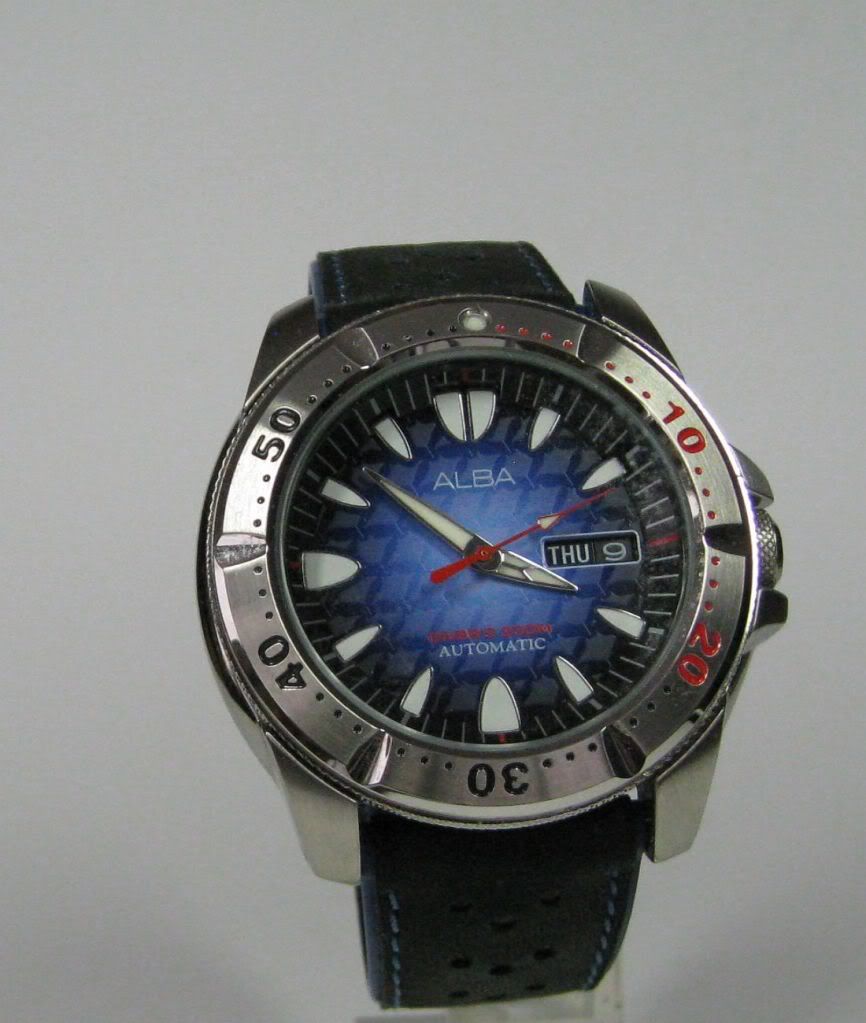 Alba is also making a few multifunction watches that compete with the Casio treks. This was a good companion on my summer vacation in the Japanese mountains. Unfortunately, it is impossible to find manuals in English so this watch probably has a bunch of functions that I have not yet figured out.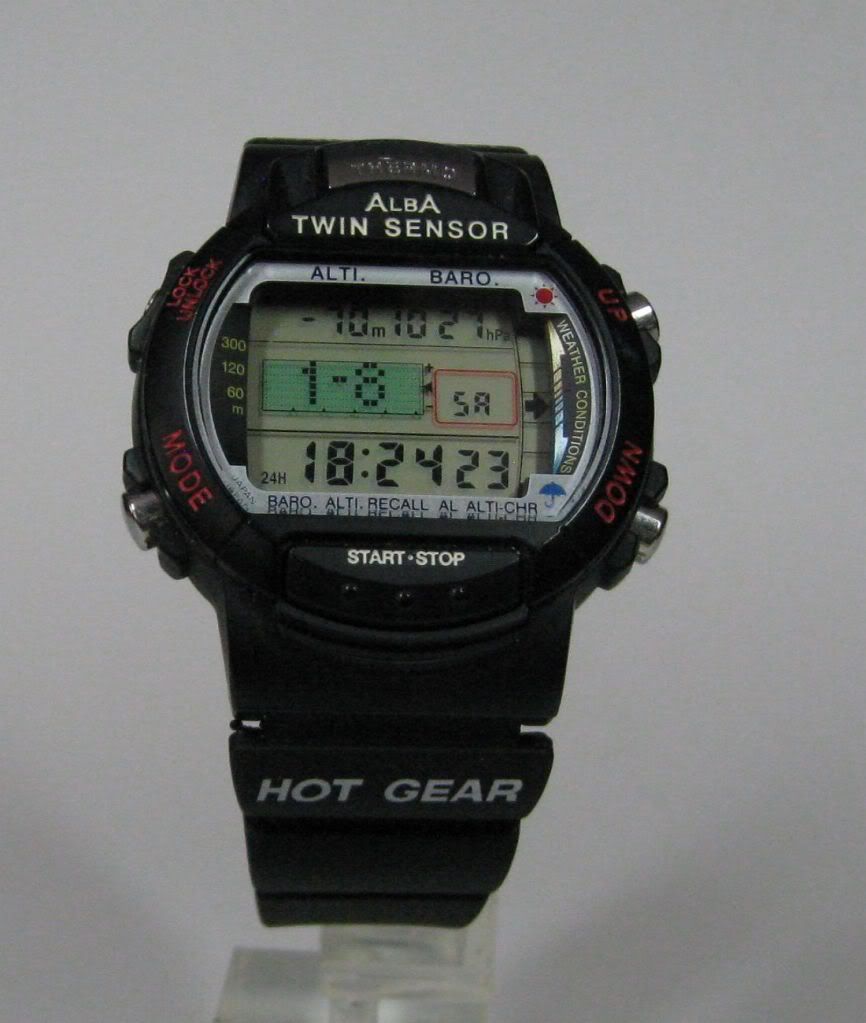 The Ladies
If you look in a Seiko catalog, you will find that there are more variants of womens watches than of mens. Prices and quality are also more or less similar for comparable models. However, womens watches (and women) are more or less absent from the collectors market and the forums. One small exception are the womens small and midsize divers that get some attention. The 2625 caliber quartz divers are excellent watches and the 2517 watch is a great looking watch (even if it is more of a sports than a divers watch).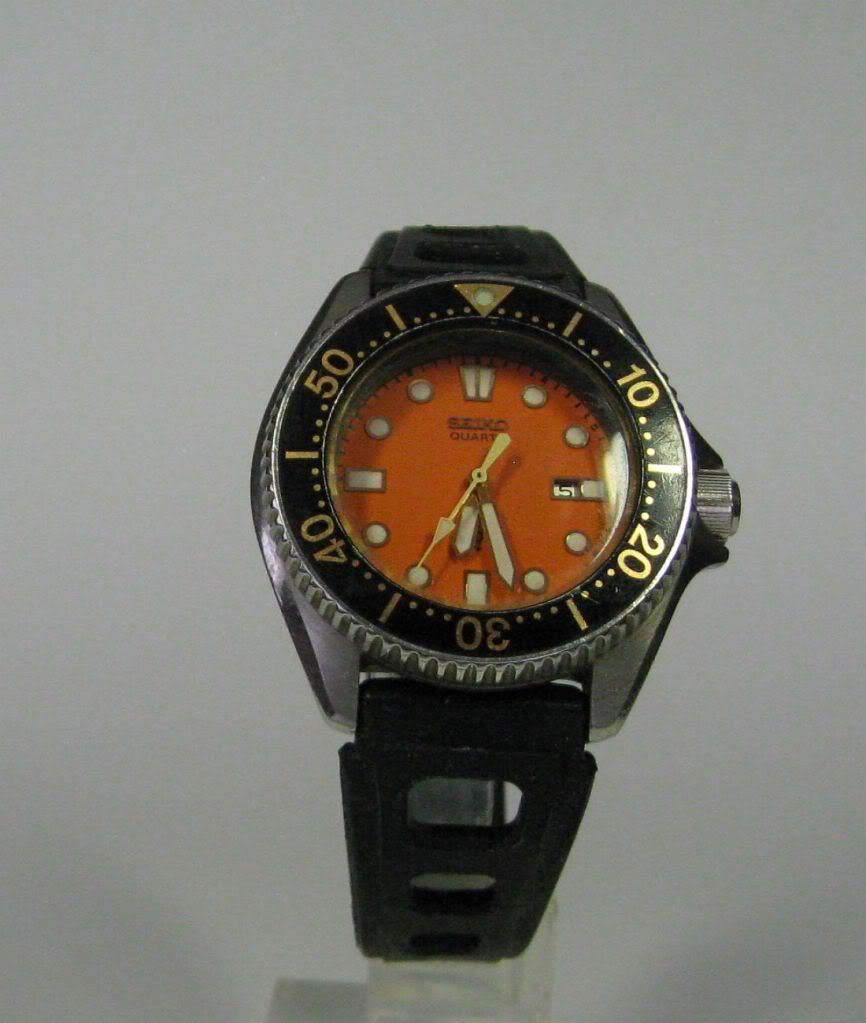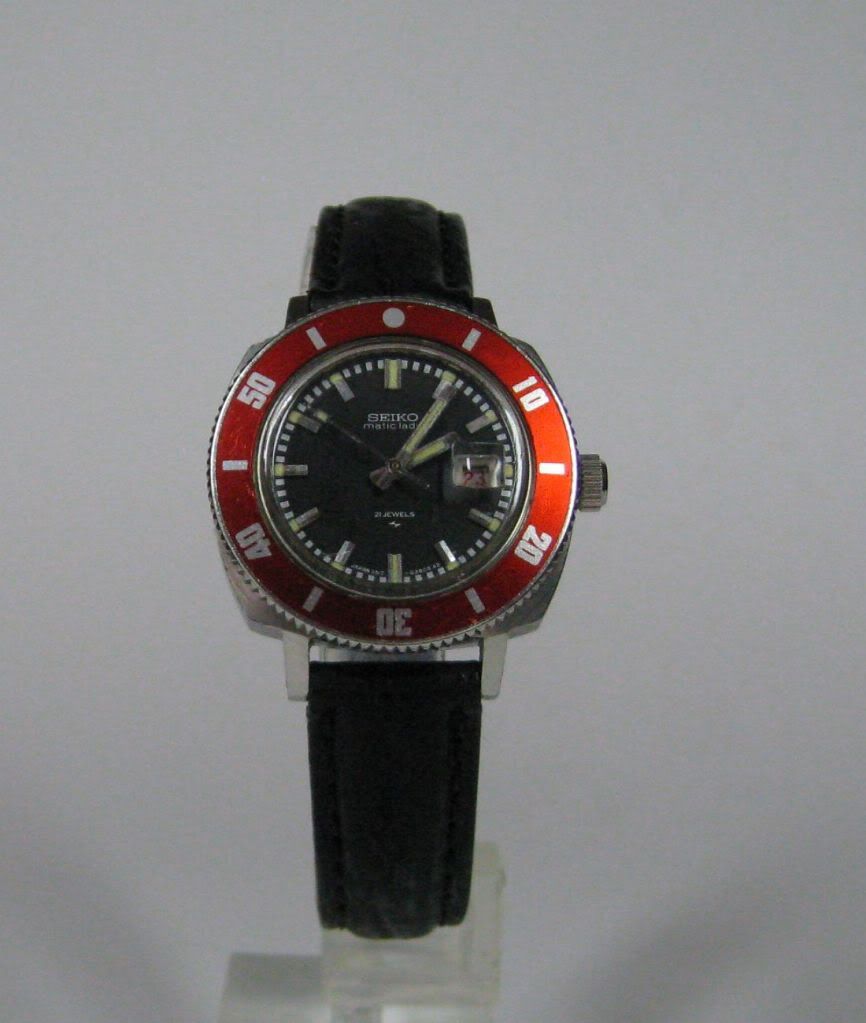 This 2706 caliber is a nice example of a colorful early 70s dress watch.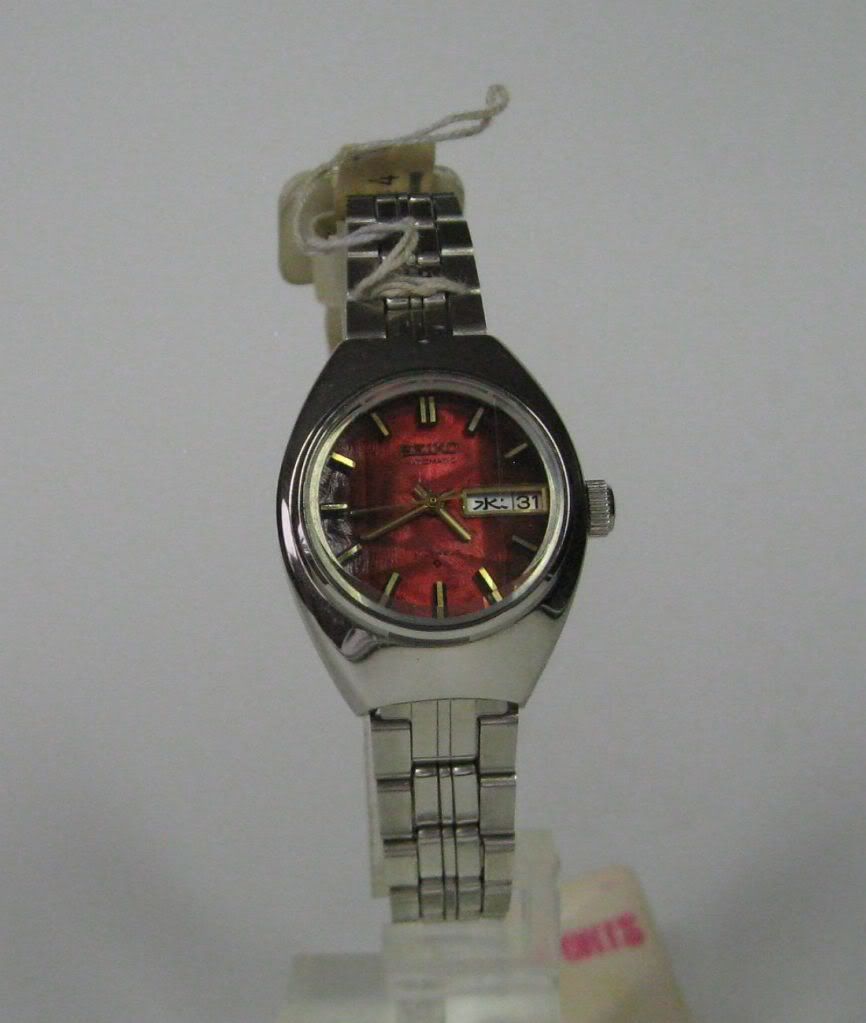 The Stopwatches
Ever since the 1964 Tokyo Olympics, Seiko has had a large presence on the Sports timing market. With the Quartz chronometer and the 89 series mechanical stopwatch (both introduced for the 1964 Olympics) they took sports timing to a new level of accuracy. For more pics of the 89 caliber, see this post
http://www.thewatchsite.com/index.php/topic,13421.0.html
. They should really make these watches with a seetru caseback. I have been looking for an 89 series watch for a few years but they are seriously expensive. The other stopwatch is a neat 88 caliber.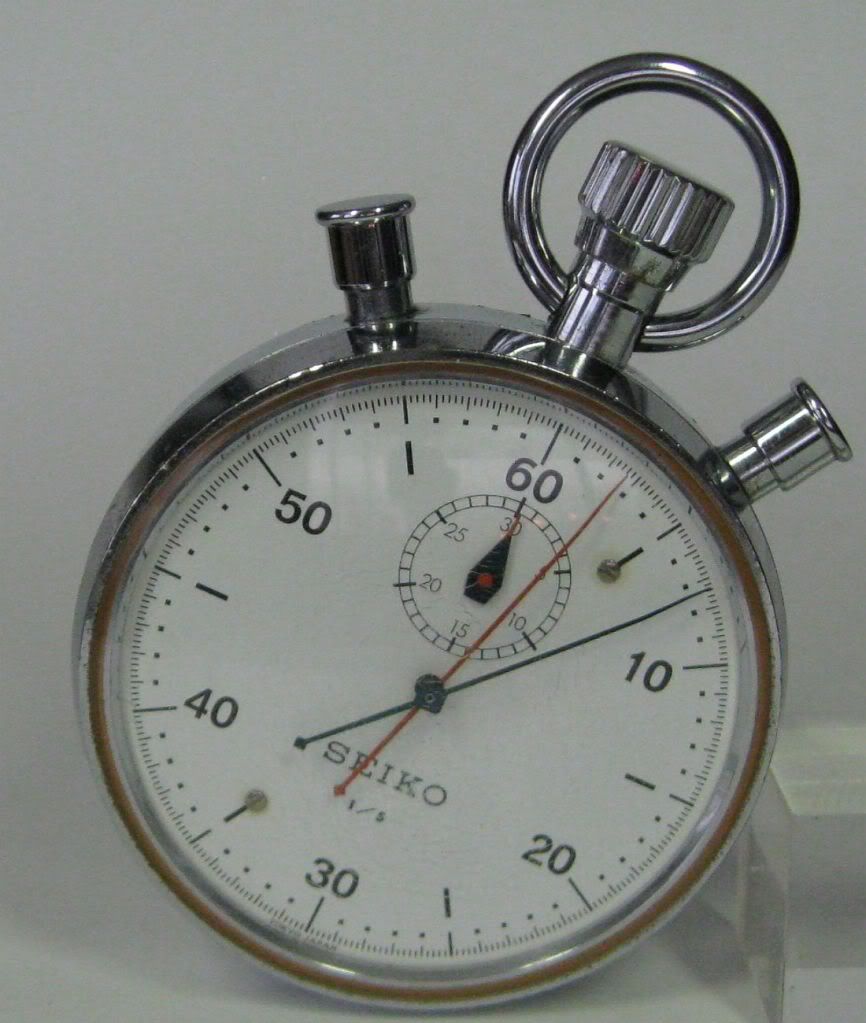 A few others worth a brief mention
At first, I thought this was a SE Asian repaint. I have then seen a few more of these from Japanese sellers so they are probably legit. Excellent if the only dial color that matches your outfit is pink (such as purple).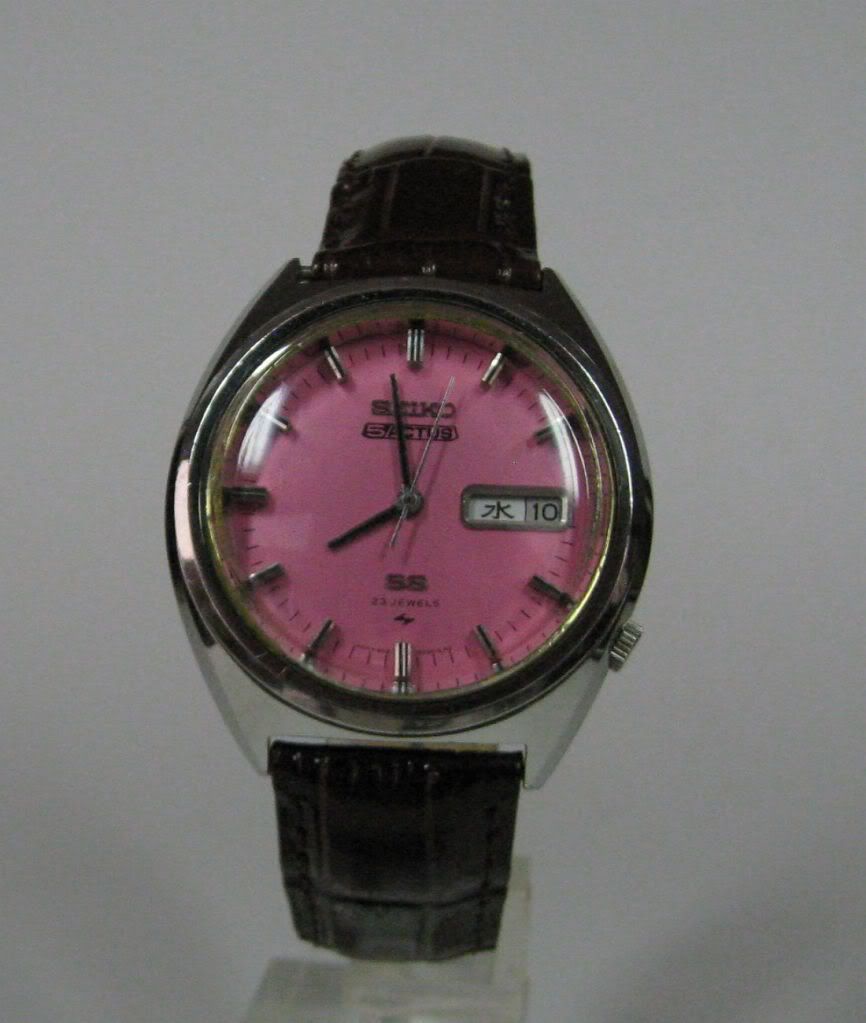 Not as hard to match as the previous pink watch. Goes well with fish.
Neat early 90s quartz with a full Lumibrite dial. Works excellently if you need to guide large aircraft for landing.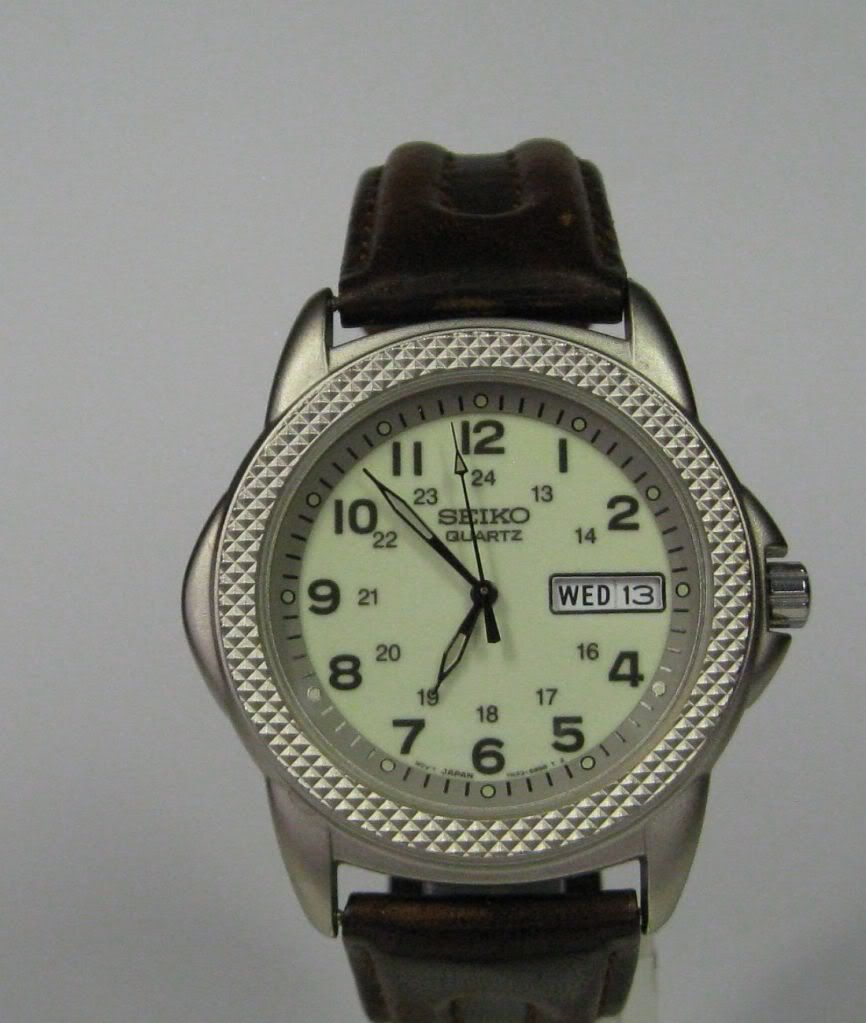 The 5619 Duotime has an independently adjustable hour hand for a second time zone. Advertised in the early 70s as a watch for the international business man, it was a short lived experiment which was prone to breakage of the plastic setting wheel for the extra hour hand. Came in black and blue dials. This one was well maintained by sweephand before it entered the collection.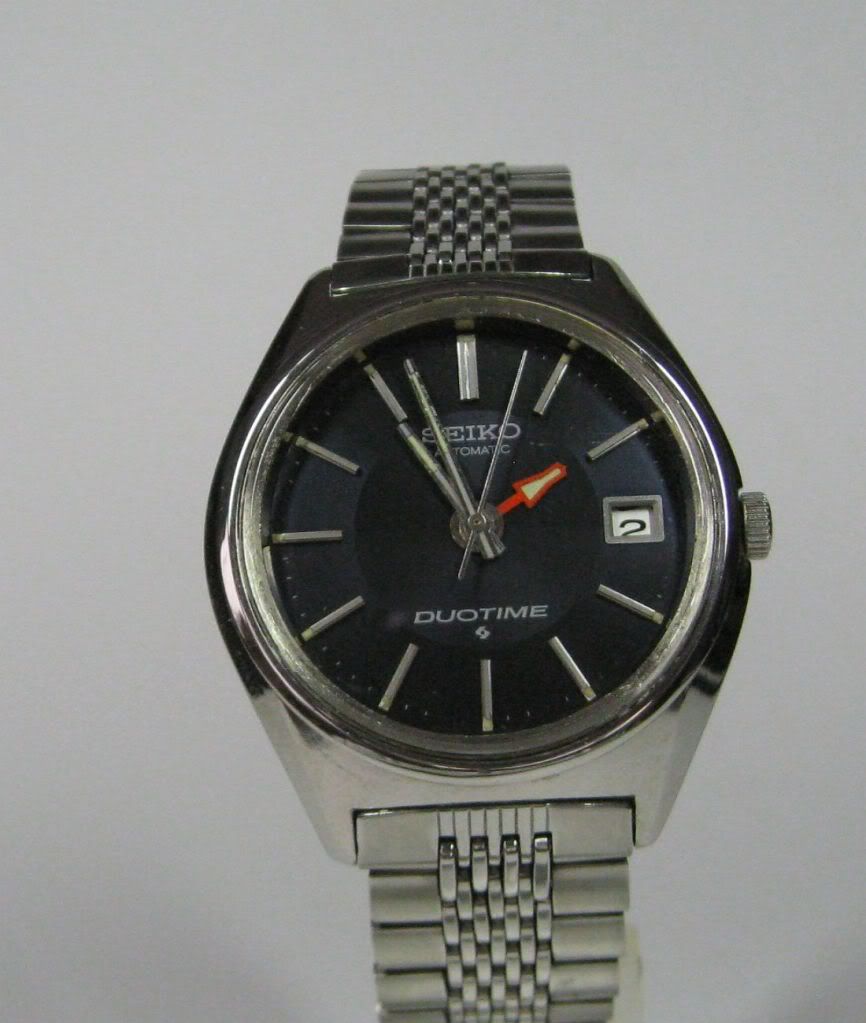 The Merchandise
The swag part of this update has a Quartz keyring from the 70s with the Seiko Quartz logo and a pin from the 1995 World Athletics Championships in Gothenburg.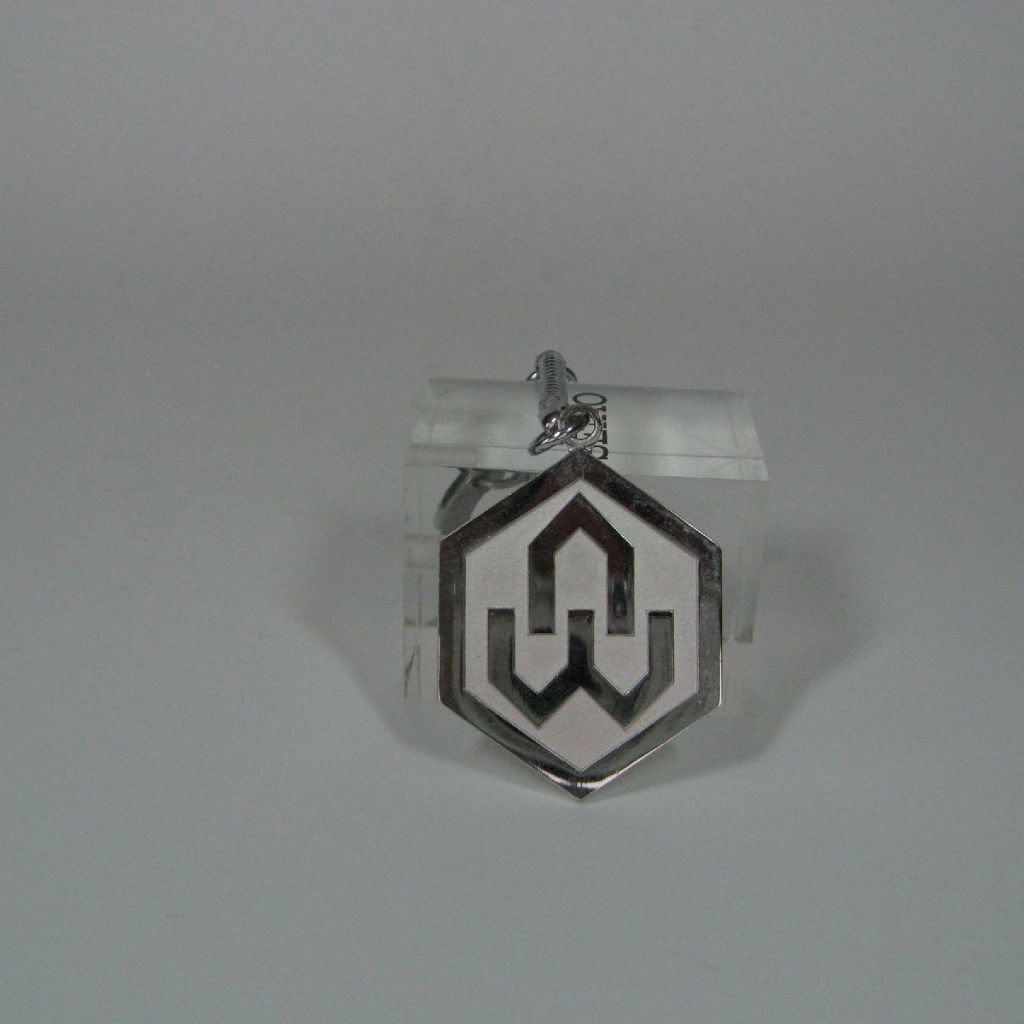 Perhaps not really merchandise but a nice 60s design in this Seiko Kitchen timer.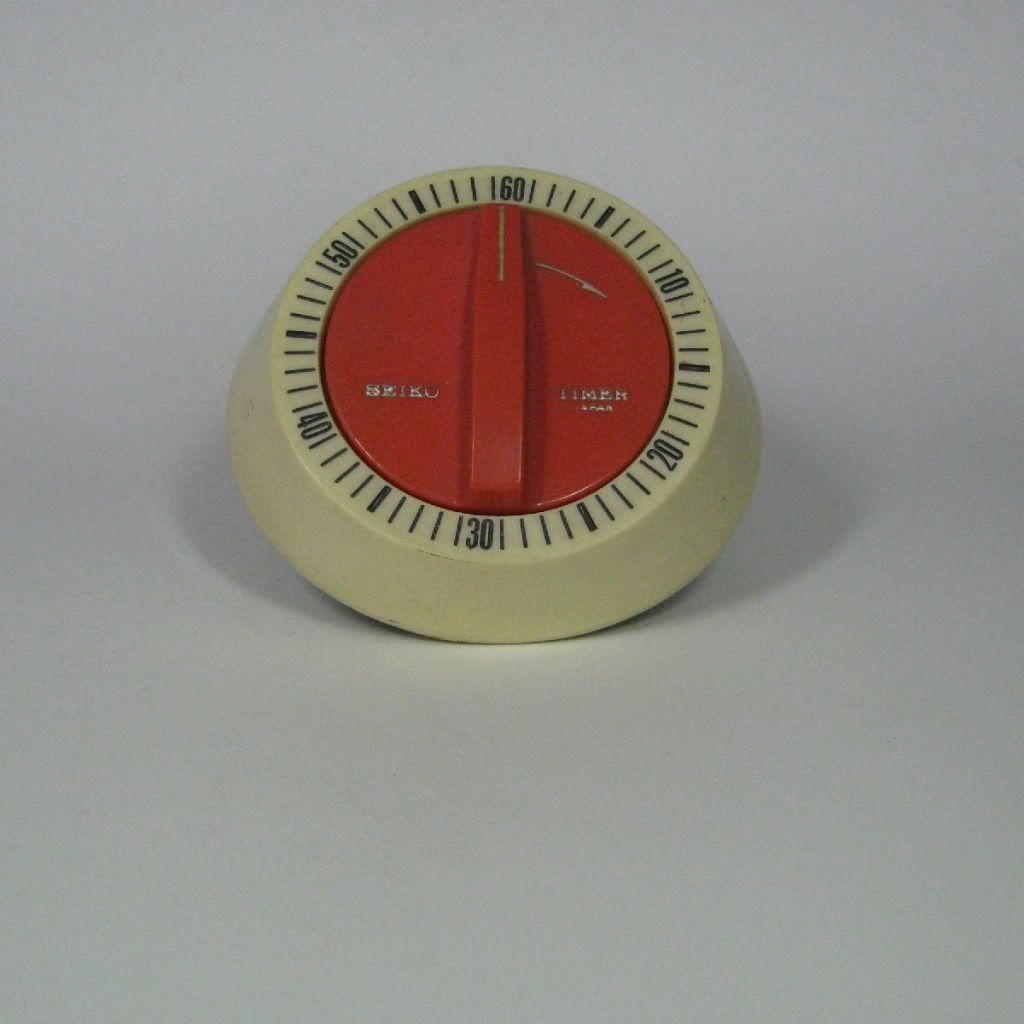 The Books and Catalogs
Seiko publishes semiannual catalogs with the products to use as sales material for the dealers and distributors. I have tried to have a selection from different periods to cover as many periods as possible. Unfortunately, the earla catalogs (before the late 70s) are very hard to find.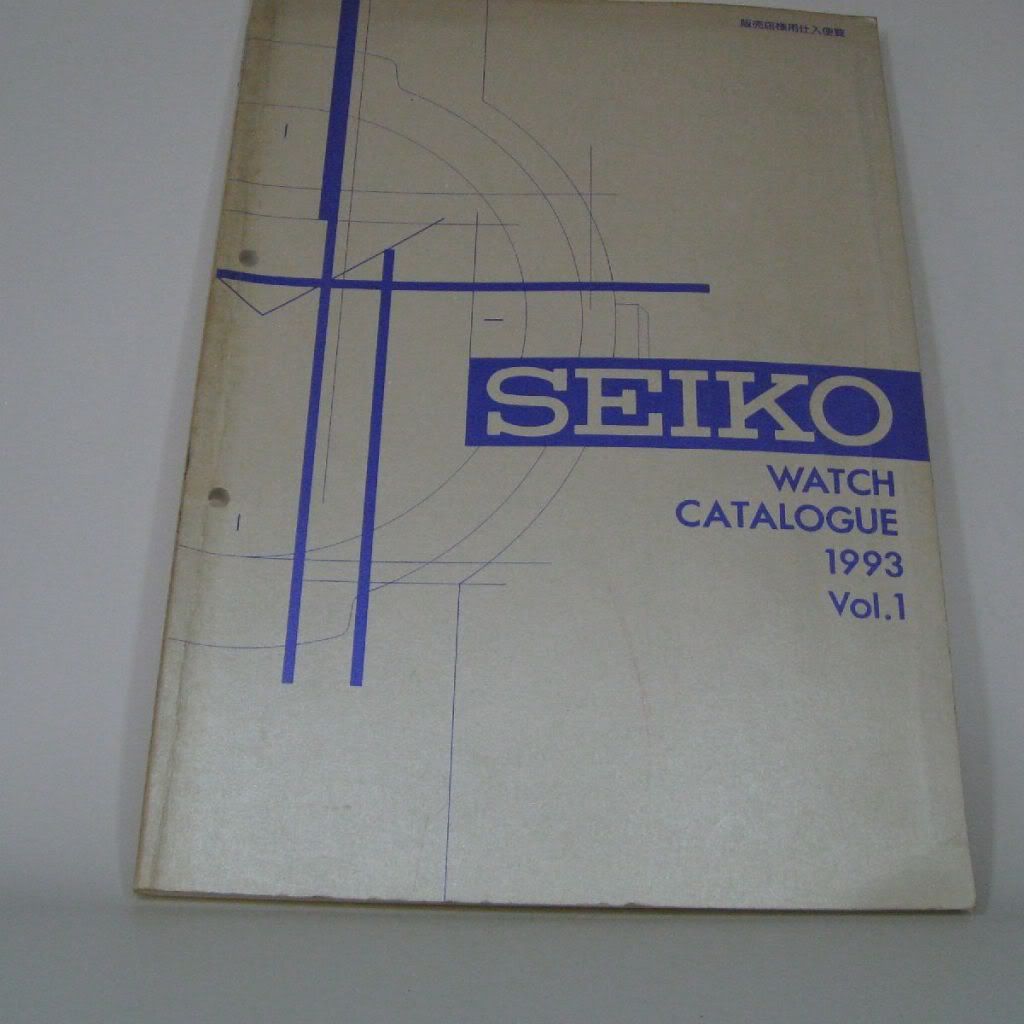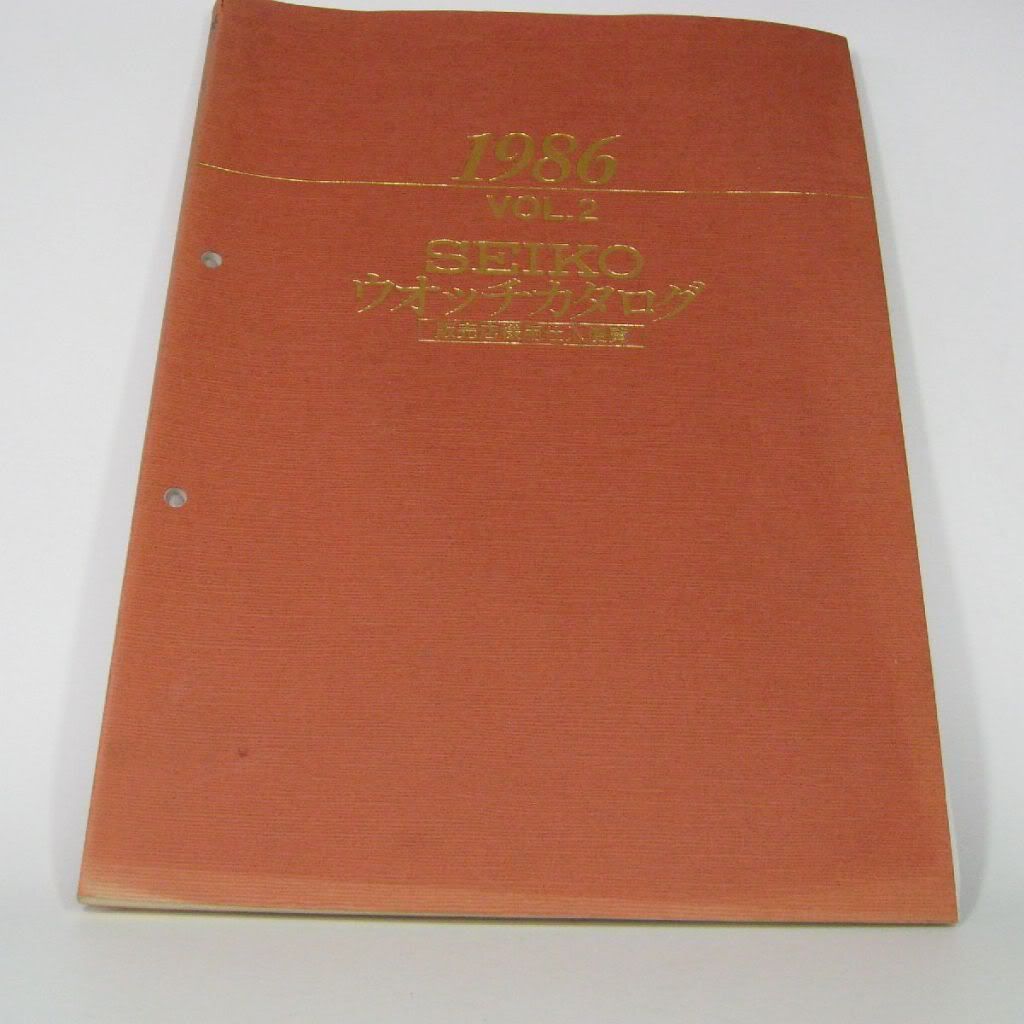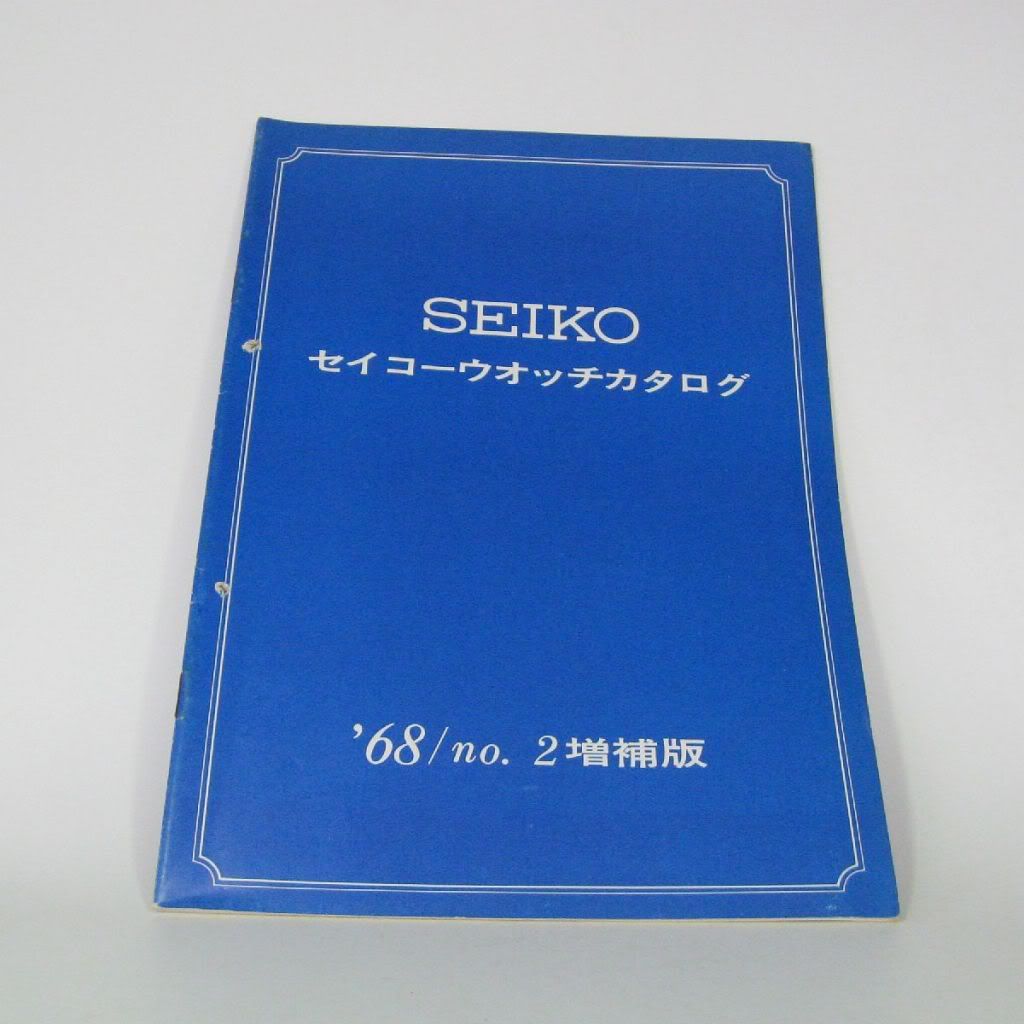 Seiko also publishes monthly news letters to their resellers. The newsletters contain articles about Seiko manufacturing, tips on how to display watches, details on advertising campaign but not very much on particular watches. Still, an interesting resource especially if you can read Japanese.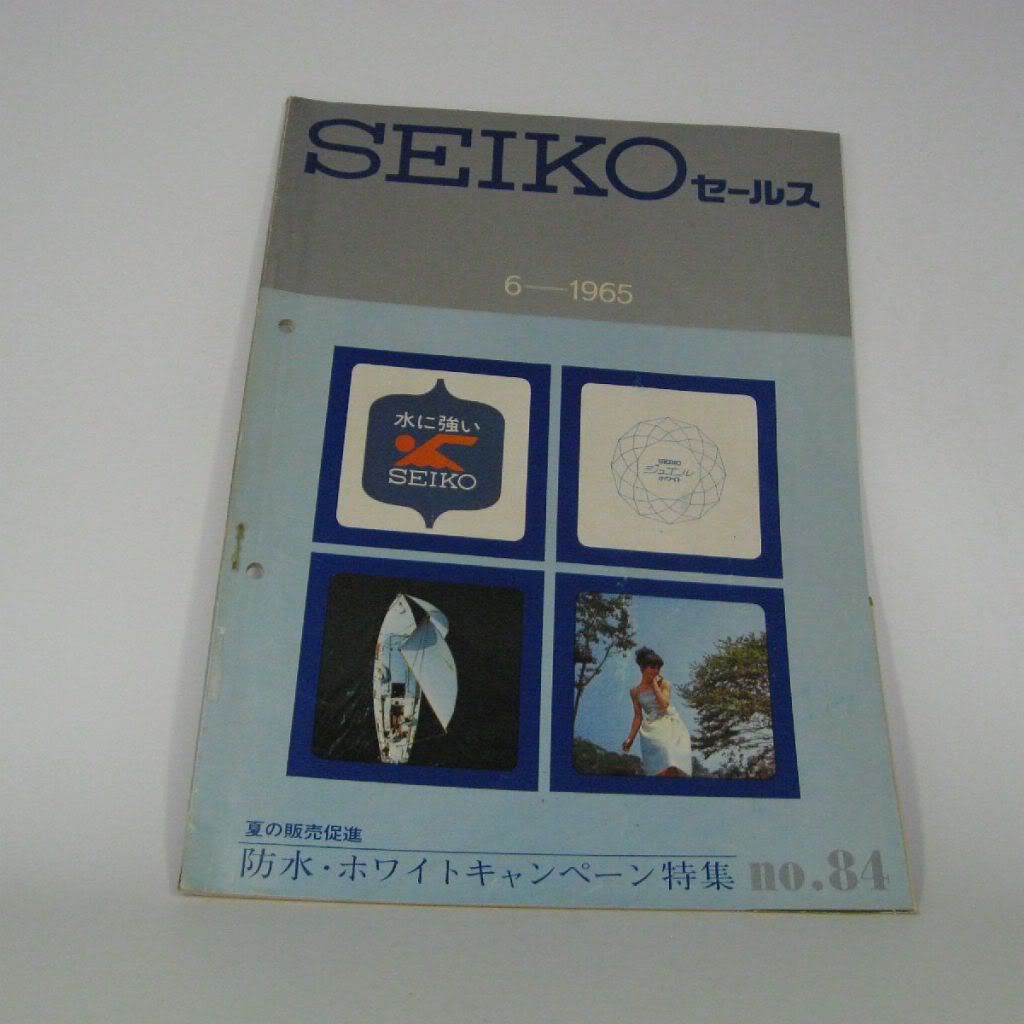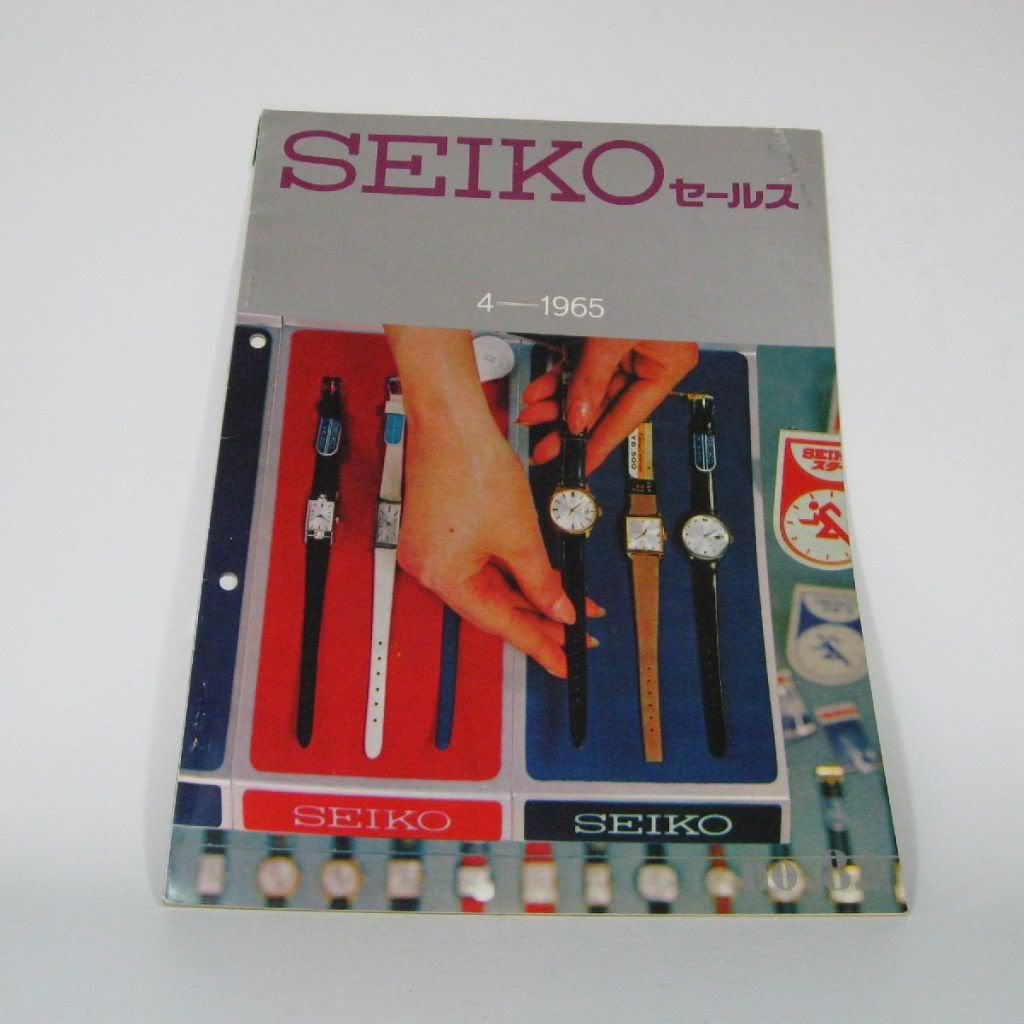 The Rest (where I could not figure out anything to say)
The problem with having a collection is that you buy watches that you do not need (or ever want) just because they fill a gap in the collection. As I cannot remember why I bought the watches below, they probably fall into that category.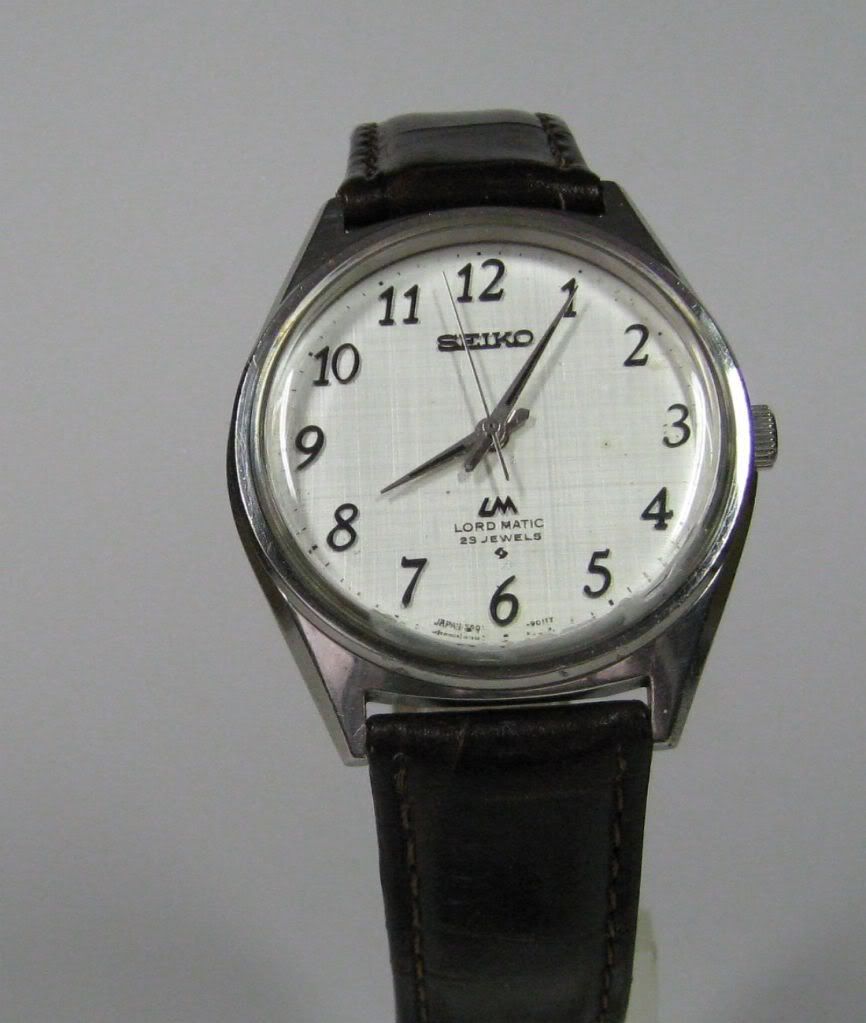 - martin